---

"Many will tell you how to invest your money, many others will invest your money for you – I simply share what I do."
Welcome to Shared Investor at cribhut.com.au
 You can download the Checklist here – You can view the Watchlist here – You can check out the Portfolios here
Here's a brief tour of Shared Investor:
Checklist – This is the checklist that I run every investment through.  For a company to make my Watchlist it needs to pass the Checklist.  I update, improve and revise this in small iterations constantly.
Watchlist – Every company that gets a big thumbs up from the Checklist ends up here.  Once they are on the Watchlist I keep an eye on their announcements and share prices patiently waiting for an opportunity to buy.
Portfolios – There are 3: Australian Blue Chips, All Australian Geared and International.  Here I display my current investment portfolios, where you can see the date at which I paid what price and what percentage of my portfolio each individual company is.  You can also view the overall performance of each portfolio, be it good or bad, I won't be hiding anything.
Contact –  If you require customer support, relating to your account please don't hesitate to contact me.  If you have other general questions, feel free to contact me but please understand that my priority is to spend most of my time researching, investing and sharing.  If you send me a question asking for general or personal financial advice I'm sorry but I cannot answer it as I am not in the business of providing advice (see the TOS).  However, if you do flick through questions eg.  What's your opinion on Company X, I may then write my opinion about the subject as a blog post to share with everyone and flick you an email with a link to it.
If you are not interested in direct share market investing you may find this article interesting – How I Would Invest my Cash if I Wasn't a Share Market Investor
 You can download the Checklist here – You can view the Watchlist here – You can check out the Portfolios here
---
Disclaimer – Please remember, I don't make recommendations, give advice or manage others money – If that's what you are after, sorry I or this website can't help you (see the TOS).  Readers should not rely on information contained in Shared Investor for Share market, equities, securities or any financial related decisions but should seek licenced professional advice.  Shared Investor does not give or purport to give investment advice or make any recommendations whatsoever in relation to any securities mentioned in Shared Investor.  What I do is purely share my investments exactly how I manage them.  I do this as I believe there is great value in observing the experiences of others, especially when it comes to investing.
Shared Investor is how I invest my own money…..
Enjoy the ride!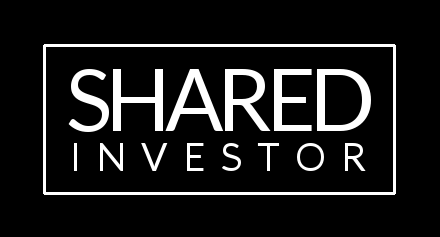 © 2014 Wade Adams & www.sharedinvestor.co